Stoney Acres Farm !
Welcome:
BEFORE REMODELING OF HOUSE.
Our New Remodeling Done!!
***********************************************
We are no longer Milking as Health Issues are upon us.
We do have a few St. Croix Sheep here as
we still need some milk.
The Best Milking Sheep: They are quite expensive!!
The East Friesian is a breed of dairy sheep originating from East Frisia in northern Germany.
It is either the best or one of the best sheep breeds in terms of milk yield per ewe.
The East Friesian produces roughly 300-600 litres of milk, over a 200- to 300-day lactation.
Deb is making Soap and Lotion
with milk we had from last fall .
Deb also makes
baby items, hats, gloves,
scarves,rugs,
dish towels, and many many more
items.
We have a page for you to see
and order so check us out Please !
##################
We are selling 1/2 size Quality Square
Bales of Hay.
These bales are 1/2 the size and weight.
If you are tired of lifting 50# or more bales than
come check these bales out. About 15#-20# each.
If interested contact us!!
417-668-5560    $2.50 ea.
We also have regular size bales
for $4.00 until end of February. Anyone around here knows
we have sold quality hay for over 15 years.
If you are in need Now for your goats, for a calf
or for horses or the dog house come here Now !!
###########################################
I recently was checking out other
Sheep Dairy Farms across the area and
found a little known farm in Alabama.
It is a great story about starting
and they have
quite a variety of Cheese.
The Farm is    DaySpring Dairy
Farmstead Sheep Milk Cheeses  /
Gallant,Alabama 205-359-9955
www.dayspringdairy.com
Check Them Out.
###########################################
DAIRY SHEEP FOR SALE !!
I have found a person whom has both
East Friesian Dairy Ewes and Lambs
for Sale at a Great Price in Missouri!!
CONTACT
Mark Kasten:
makasten85@yahoo.com
or 573-517-1606
Great Prices  so they will go Fast !!
###############################################
Sebastian Terry near Competition,Missouri
has lambs and Sheep for sale.
Call 417-388-5859 and see what he has to sell!!
##################################################
There is a Farm where
you might get Sheeps Milk.
http://www.uddermilk.com/news/newsdetails/106 .
The Farm is called UDDER MILK CO-OP.
############################################
Did You Know That You Could Get
$7.50 /gal TO $8.00/gal
for Sheep Milk.
###############################################################################
We only have St. Croix Sheep at this time.
The East Friesian Milking Sheep is the Best Breed for Milking
but until the price goes down I cannot afford any.
***********************************************************************
We now have a booth at
Jonesy's Antiques & Collectibles
of Lebanon out by C & C Hardware.
417-532-2006     www.jonesyantiques.com
We are selling Many ,Many of our Sheep Figurines and Deb has knitted
many items from baby cacoons to mittens, boots and home items
and we have our Great Lotion and Soaps there also.
Stop in and look around as there are many many other
booths there with many things for Gifts.
Look at the  Hand Made Section!!
##################################################
Welcome to our farm, Stoney Acres Farm

Our farm is 77 acres of wooded rolling hills in the heart of the Ozarks.
We have been here in Competition Missouri for almost 20 years
and still love the farm life.
We were the first Premier licensed sheep dairy in Missouri.
We now only make SOAPS & LOTIONS with sheep milk in them.
We also sell small square bales of hay that has no mold and not stemy.
Everything on the farm is done by the two of us so even
though it can be challenging at times, but we still
can't think of anything else we would rather do.
417-668-5560

EMAIL :  makingdollar@hotmail.com

Please put ( SHEEP or Hay)  in subject line

Stoney Acres Sheep Dairy since 1996 !
EWESOSOFT   Skin Lotions
Lotion
Hand Made Rug
We are now selling these Gorgeous Hand Made Twine Rag Rugs !!
They are 32" wide x 3' long .       Call to order yours NOW !!  417-668-5560
***************************************************
****************************************************
Thank Ewe !

*****************

##############################################
Go to our Blog area to read on setting up
a Milking unit !!

Deb is also making kitchen wash cloths,
set of 4 coasters & Twine Rag Rugs.
Look Under    Hand Made Items

***************************************************************
Did you know that Sheep Milk has more vitamins
and minerals than Goat or Cow Milk ?

Did you know that if you are
Lactose Intolerant than
you probably will be able to have
Sheep Milk products ?

Did You Know that besides great tasting
Cheese, you can
make Ice Cream, Yogurt,Smudge
(check out our products),
Lotions,Soaps and you can drink this great Milk ?

Sheep Milk is very rich as it
has a high butterfat content
and it is slightly sweet.
Sheep Milk always tastes good as
Sheep do not eat all those strange
weeds that a goat eats.
Sheep eat grass,hay and some grain
like a cow does so the
milk is always Pure.
Now you may not know this but this
milk can be frozen for months
at a time which means
if you have small amounts of milk
and don't know what
to do with the Milk so it will not spoil for months.
You Freeze It.
Now there is No spoilage and
people do not have to
worry about spilling it .

The best Sheep Milking breed is the
EAST FRIESIAN as they
are the Holstein of the DAIRY Sheep.
The Dairy Sheep can produce 1 quart of
milk 2x a day.
It does not sound like a lot but because
this milk has more
solids in it you can get more product
For more info on the value of Sheep Milk go to :
http://www.livestrong.com
###############################
check out the LEBANON,MO., website .


http://www.lebanonmissouri.com/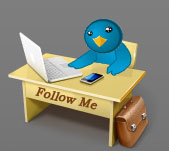 By searchenginegenie.com
---